Loughmore, North Riding, County Tipperary, Ireland – February, 2009
This is a lovely, rural, farming village.
There was more of a village center of activity in past years, but the ease of automobile transportation has moved most business activity three miles north to the Village of Templemore or eight miles south to the City of Thurles.
Click on any picture for a full screen view.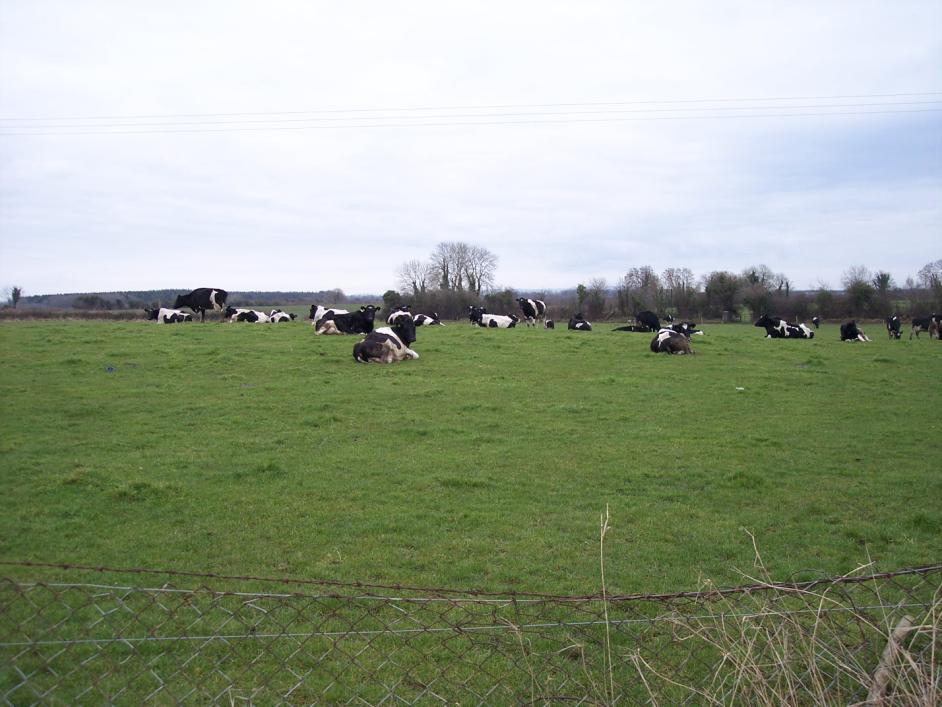 – these cows are the current residents of Townland Derry where Pierce Hayes the Elder rented a mud cottage at the time of the Great Famine.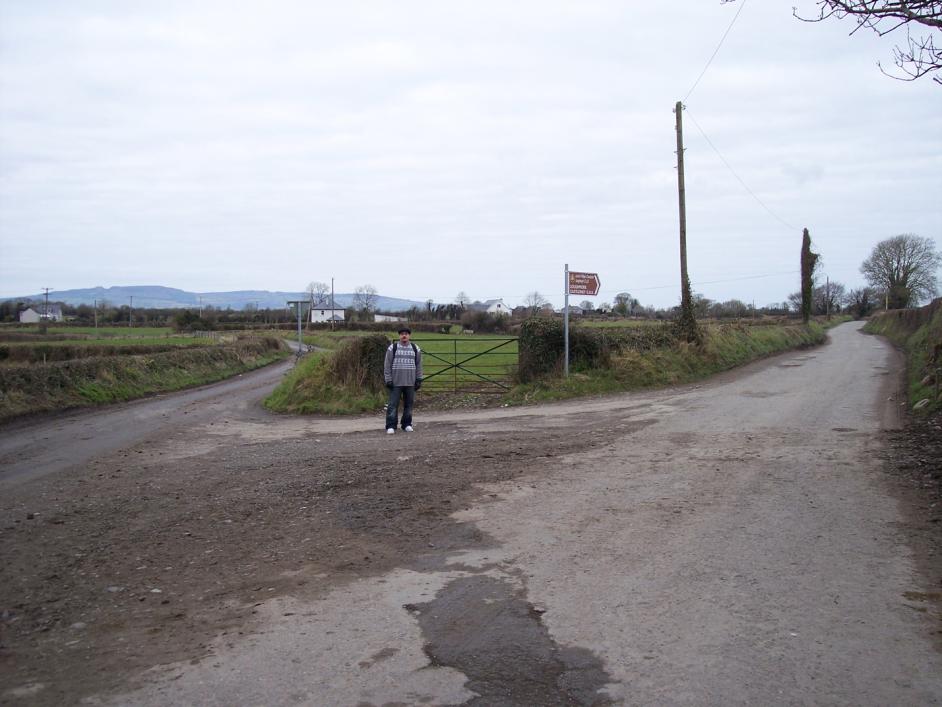 – this fork in the road is a traveler's landmark. Behind you about five miles is the City of Thurles. The right fork leads to the Village of Templemore. The left fork leads to the smaller Village of Loughmore. The land to the left of the left road is Townland Curraghmore. The land between the roads is Townland Clougherailybeg. The land to the right of the right road, beyond that big tree, is Townland Derry. The oldest known Hayes line ancestors are from these three Townlands and a few adjacent just a bit further on.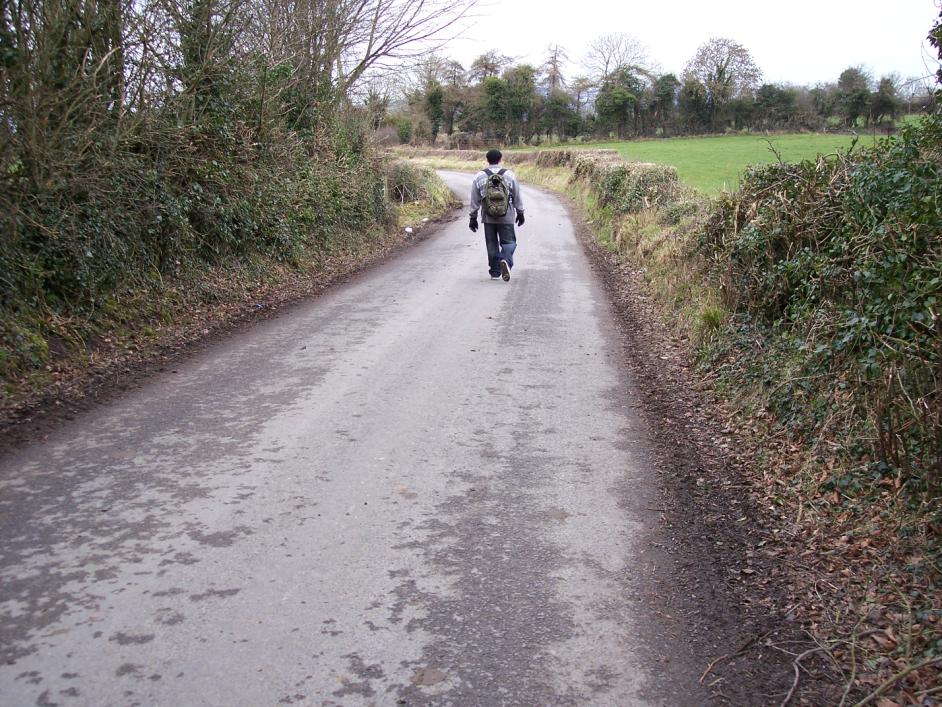 – walking the Loughmore Road between Townland Curraghmore and Townland Clougherailybeg.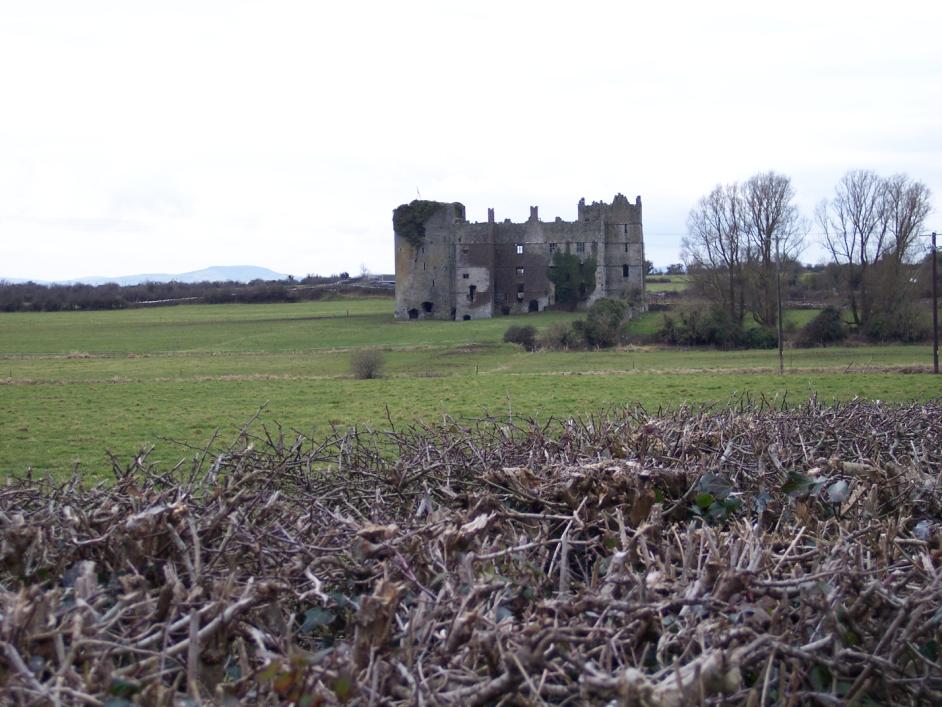 – the current status of Purcell Castle in Loughmore. There are no records of the peasants who built this castle or who worked its surrounding lands. If our ancestors lived in the surrounding lands for the few hundred years prior to our recorded dates, then they undoubtedly served this castle.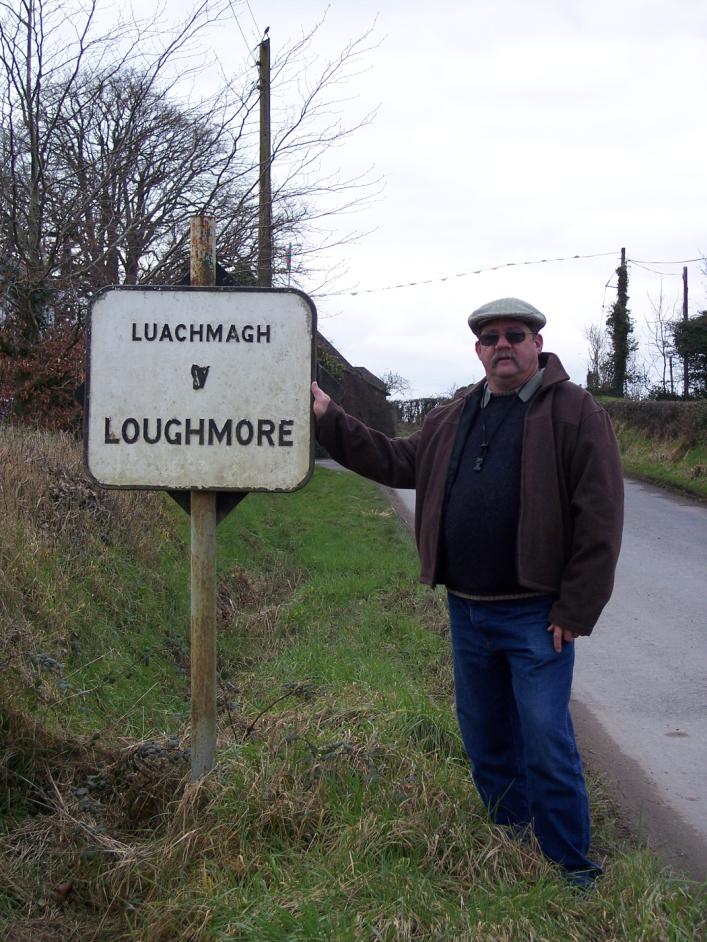 – entering the Village of Loughmore.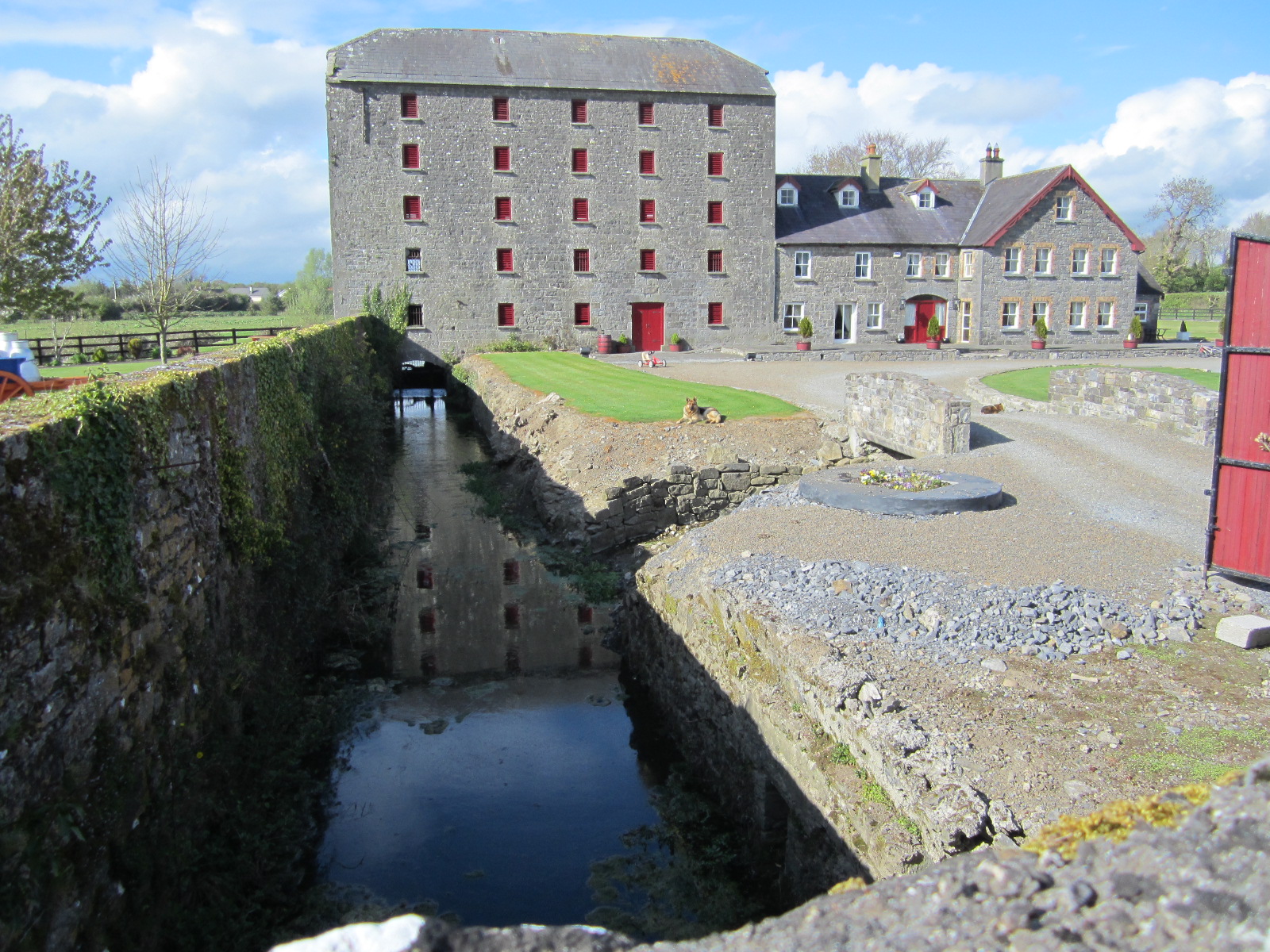 – the once abandoned and now restored mill, the only industrial sized business ever in Loughmore.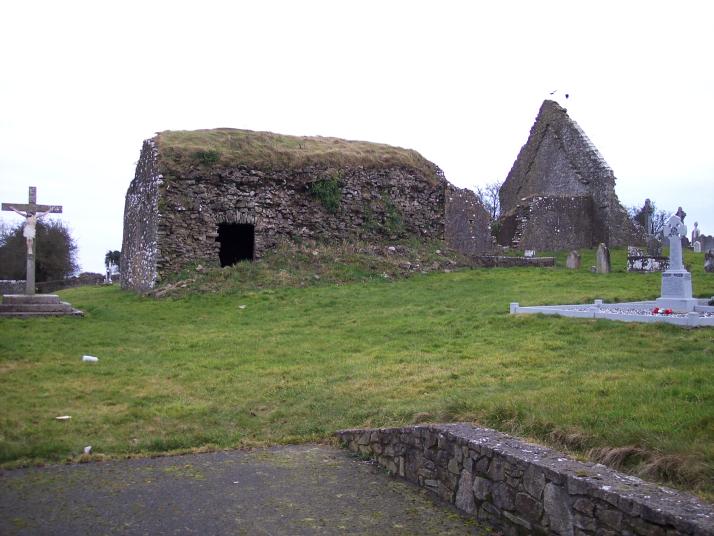 – the ancestral Abbey of Loughmoe.
– the pub in Loughmore, directly across the street from the church.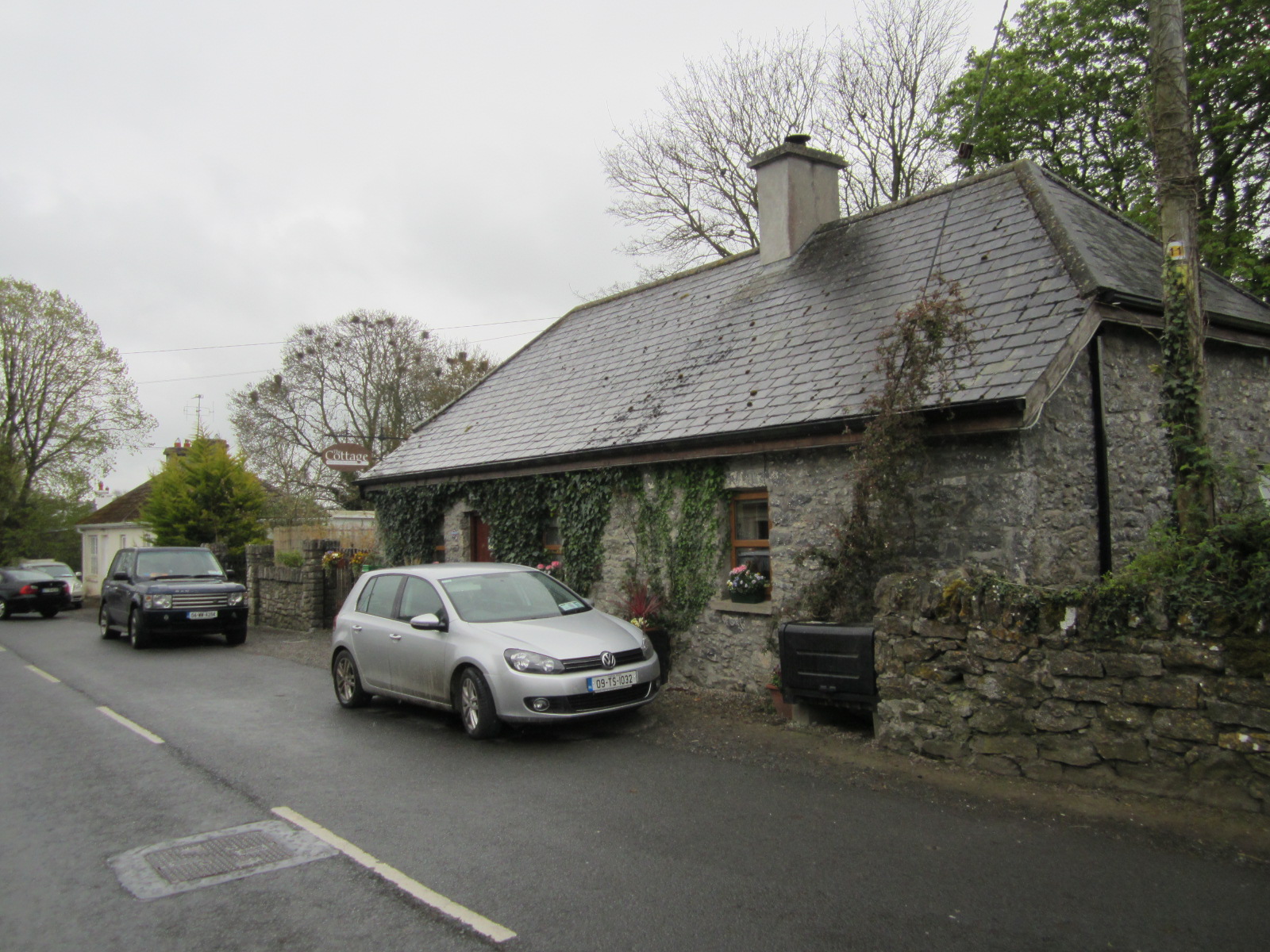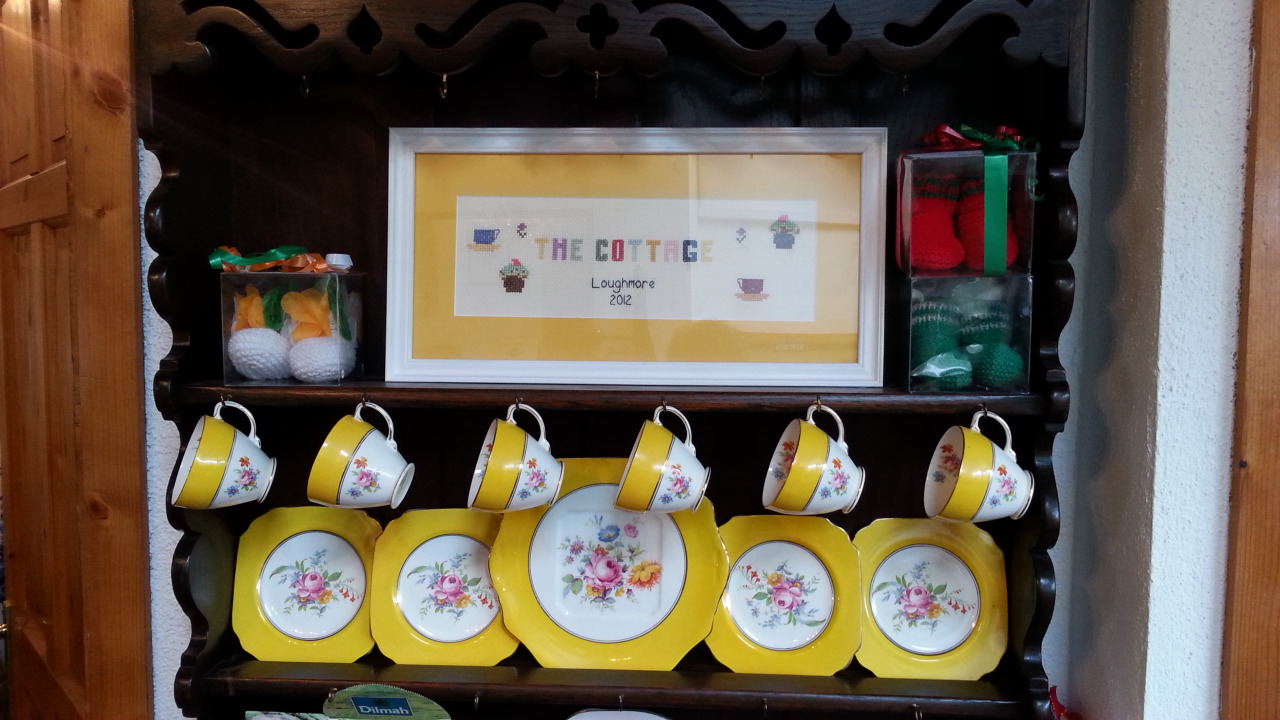 – The Cottage. A lovely little tea and sandwich shop. The only other business in Loughmore. Enjoy their video here: The Cottage - Loughmore
– a bustling scene of daily traffic in beautiful downtown Loughmore.